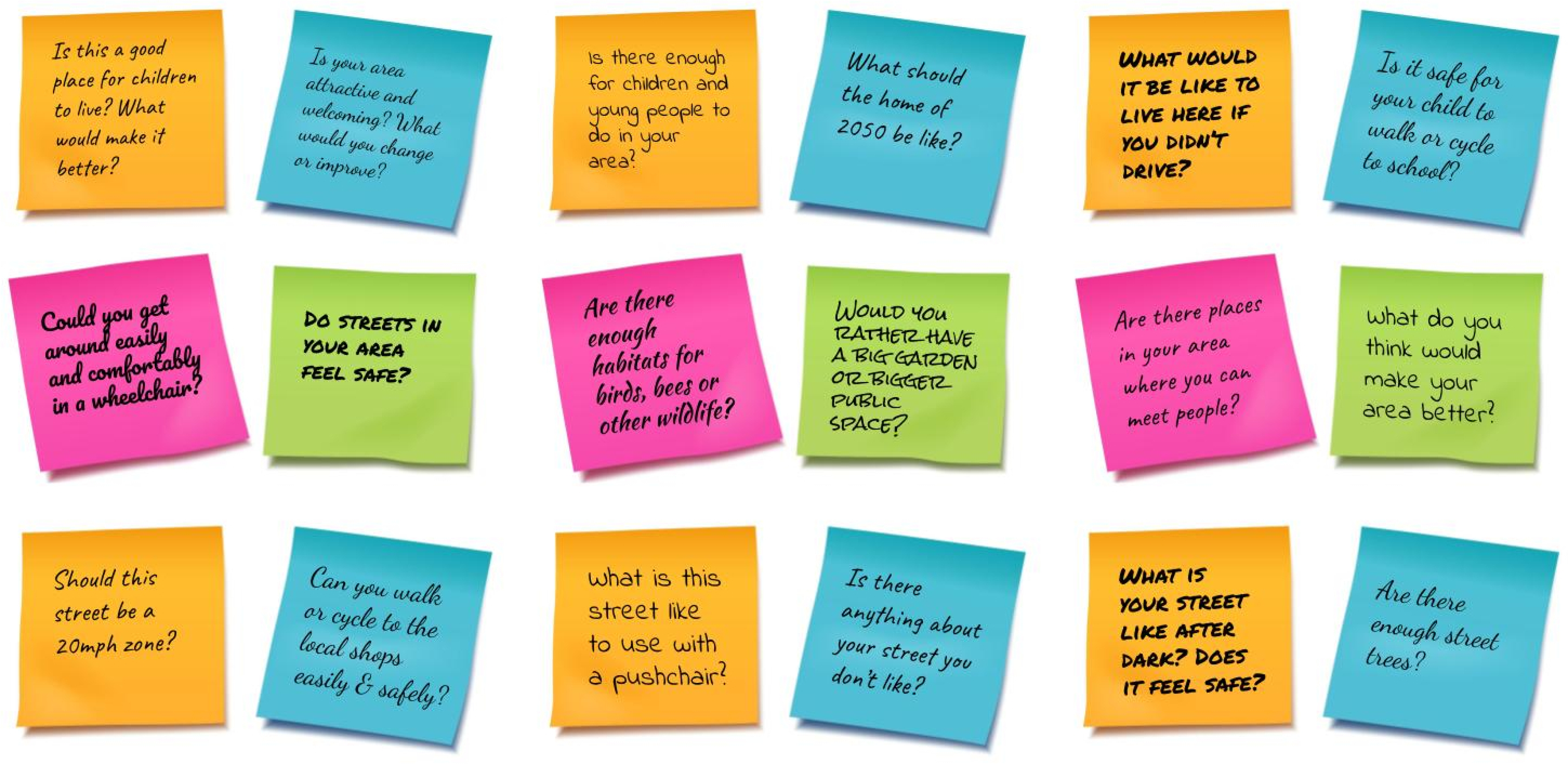 Get started
bucks.place is easy to use
We've created this website to help us test a new way for people to share their ideas and thoughts with Buckinghamshire Council. Whether you are a local resident, councillor, community group or local business we are looking forward to hearing from you.
Your comments about streets, public spaces, buildings, nature and water across Buckinghamshire will help us to better understand what people like, do not like and how they think new developments could be designed better in the future. We will use this information to create new design policies for new developments across Buckinghamshire.
We have identified a number of recently completed developments across Buckinghamshire. We are interested to know what you think of these developments. You can do this by tagging a location. You can also tag a location in other areas of Buckinghamshire.


How to get started
Have a walk or cycle around your local area or visit one of these developments:
When you find something you want to comment on and share with us, click '+ Tag' and follow the instructions on screen.

There are already lots of tags on the interactive maps so you can see what people have already said about the design of streets, buildings and spaces across Buckinghamshire.


Using bucks.place on the go
If you tag a location while you are out and about your smart phone or tablet will find where you are. Simply click 'Find my location'.


Using bucks.place at home or at work
If you want to tag a location from home or work, you'll need to use the interactive maps to find the place where you want to make a comment about. Once you've found the right location on the map, simply move the tag marker to the appropriate location.


Why is the Council doing this?
All local planning authorities1 in England are required by the government's National Planning Policy Framework to set clear design policies for their local areas. These design policies will then be used to help planning authorities decide whether planning applications should be approved.
The government is currently encouraging local planning authorities to express these design policies in something called a Design Code. Local planning authorities have been offered two choices by the government:
They can either use the National Model Design Code or,
Create their own local Design Code.
Buckinghamshire Council has decided to create its own Design Code. We have created this website to help us better understand what people like, do not like and what they think can be designed better. We are looking for comments, suggestions and ideas about the design of streets, buildings, public spaces as well as spaces for nature and water. We will then use the information we collect through this website to help us produce the Buckinghamshire Design Code.

1. Buckinghamshire Council is the local planning authority for Buckinghamshire (excluding those parts of the county administered by Milton Keynes Council)